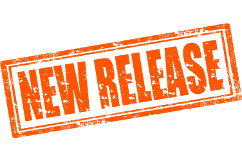 April 13, 2022
Hi,
Since the Unbound migration for overrides surfaced a number of issues
in the new code this is a follow-up release to ensure interoperability.
Thank you for the honest feedback, bug reports and code submissions.
Here are the full patch notes:
o system: obsolete plugins calling missing functions shall not produce fatal errors
o system: added the correct content-type for the dashboard plugins feed (contributed by Bo Frederiksen)
o reporting: do not rely on /var/run/booting test in system health backend code
o firewall: adjust default deny label to include mention of possible state violation
o firewall: fix sessions page ACL
o interfaces: bring back strict reordering of VIPs during dynamic address acquire
o dhcp: added reload action for cron use
o dhcp: support supplying iPXE filename
o firmware: use isolated directory for database update check
o firmware: cross-version check was not using correct information
o firmware: cross-version update should indicate base/kernel reinstall
o unbound: domain override IP may contain port information
o unbound: show combined hostname.domain description in new alias popup
o unbound: properly support "_msdcs" domain override prefix
o unbound: add missing alias description
o unbound: fix overrides case sort order (contributed by NYOB)
o unbound: fix ACL for overrides
o unbound: fix handling of wildcard aliases (contributed by devin122)
o mvc: add generic searchRecordsetBase() to match existing searchBase()
o ports: phpseclib 2.0.37[1]
Stay safe,
Your OPNsense team
—
[1] https://github.com/phpseclib/phpseclib/releases/tag/2.0.37
Het bericht OPNsense 22.1.6 released verscheen eerst op OPNsense® is a true open source firewall and more.
Source: OPNsense news